OVERVIEW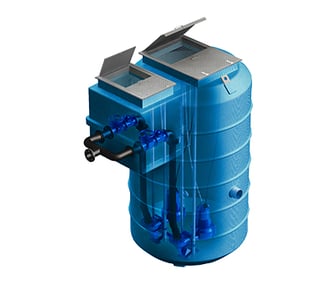 EnviroLift Fibreglass Pump Stations are specifically designed for applications where a heavy-duty lightweight and corrosion resistant chamber is required. These units are supplied as a complete one-piece prefabricated unit with internal equipment pre-fitted prior to delivery. This reduces the amount of site work to final plumbing and electrical connections only, making this product perfect for remote townships, mining camps and corrosive effluent applications.
Global Water packaged fibreglass pumping stations have been specifically designed to cater for applications with the need for a lightweight, corrosion resistant and cost effective solution.
Fibreglass stations are ideal for remote applications or where limited crane access is available and are fully engineered to handle ground pressures without external support.
FEATURES
light weight and noncorrosive
minimum maintenance required
easy on-site installation – can be ordered pre-assembled
strong, resilient material – can withstand ground or liquid pressures